Episodes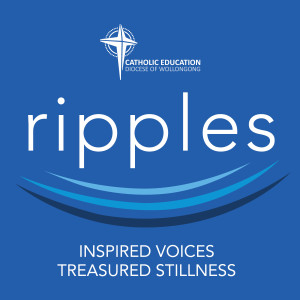 Wednesday Sep 09, 2020
Wednesday Sep 09, 2020
Tim Hart has composed and recorded a beautiful song in support of RUOK Day entitled "We Walk Each Other Home." Tim offers us some words below to express the background to this moving piece designed for young and old.
RUOK Day reminds us, as Christians, that we are called to be loving neighbours. We are called to be companions on the journey. People who walk with one another, sharing in each other's stories as we make sense of the journey - just as Jesus did with the disciples on the road to Emmaus. RUOK Day reminds us that we are called every day to love our neighbours back into fullness of life. And so we pray through this song, that on this day and every day we might be there for one another as we walk each other home…
We walk together, together,
The road may be strange, the journey unknown,
Together, together,
We walk each other home.
Tim Hart