Episodes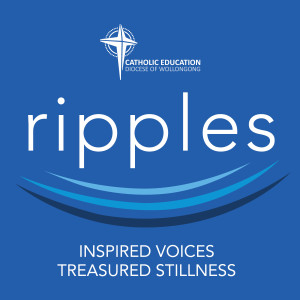 Wednesday Sep 09, 2020
Wednesday Sep 09, 2020
Josie Larkin is nineteen years of age and she currently works for the RUOK DAY Foundation. RUOK Day is a day to inspire and empower people to connect meaningfully with each other and to start a conversation with anyone who may be struggling with life.
Josie's father Gavin Larkin was the founder of RUOK Day back in 2009. He established it in response to his own father's death from suicide and from a desire to de-stigmatise mental health issues. Today Josie generously shares the story of how RUOK Day came to exist and of her own courageous story. She speaks of the significance of human connection and of the importance of asking for help when you need it. Josie also highlights the importance of continuing the conversation after RUOK, which is the theme for this day in 2020.
RUOK Day encourages each one of us to listen attentively and to respond generously to those around us. These qualities were modelled by Jesus throughout his life and we may look to Jesus for both inspiration and support as we endeavour to do the same.
THERE'S MORE TO SAY AFTER RUOK?
https://www.ruok.org.au/
Please note that there are some references to suicide in this podcast. If you feel uncomfortable or distressed at any point during the Episode please reach out to someone for help, connect with one of the support agencies like Beyond Blue or contact a medical practitioner directly.